McPeak Optometry uses the most up-to-date technology to ensure the best eye care possible. Here are some of the different types of tests and equipment
you may experience
on a visit.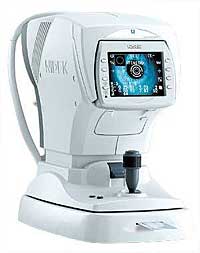 ARK-530A
The ARK-530A offers superior zonal ring-image method technology using SLD. It also features automatically fogging and high-speed measurements.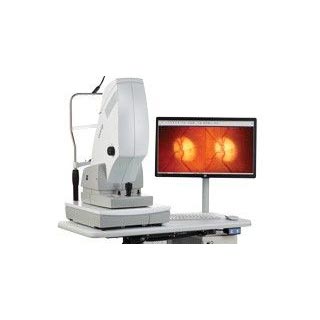 VISUCAM 224
This is used to evaluate the health of the back of your eye, the retina. The digital camera snaps a high-resolution digital picture of your retina. This picture clearly shows the health of your eyes and is used as a baseline to track any changes in your eyes in future eye examinations.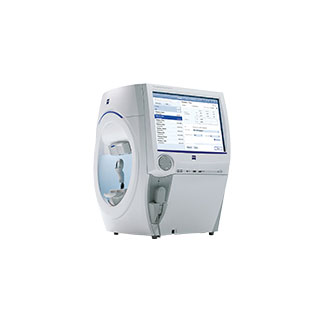 Humphrey HFA3
This is used to assist with Glaucoma detection. It's designed for the examination, analysis and documentation of the field of sight, especially the light difference sensitivity and other functions of the human eye.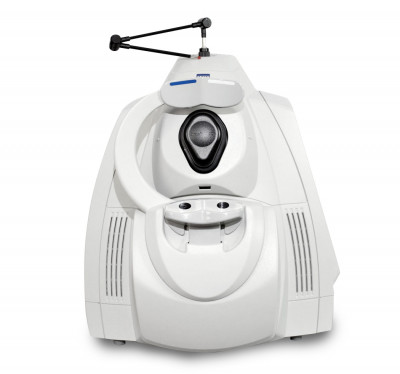 Cirrus 4000
The ZEISS Cirrus HD-OCT 4000 (Cirrus HD-OCT or Cirrus) enable examination of the posterior and anterior of the eye at an extremely fine spatial scale, without surgical biopsy or even any contact with the eye. The Cirrus HD-OCT builds on and refines the retinal imaging technology first introduced with the ZEISS Stratus OCT™. HD-OCT stands for "high-definition optical coherence tomography." Employing the advanced imaging technology of spectral domain optical coherence tomography, Cirrus HD-OCT acquires OCT data about 70 times faster (27,000 vs. 400 A-scans per second) and with better resolution (5 μm vs. ~10 μm axial resolution in tissue), compared to first-generation OCT technology. Cirrus acquires whole cubes of OCT image data, composed of hundreds of line scans, in about the same time as Stratus acquires a six-line scan. You can view these data cubes in three planes, or through three dimensions, giving you access to an extensive amount of retinal image data in one scan. Intended Use The Cirrus HD-OCT with Retinal Nerve Fiber Layer (RNFL), Macular, Optic Nerve Head, and Ganglion Cell Normative Databases is indicated for in-vivo viewing, axial cross-sectional, and three-dimensional imaging and measurement of anterior and posterior ocular structures. Indications for Use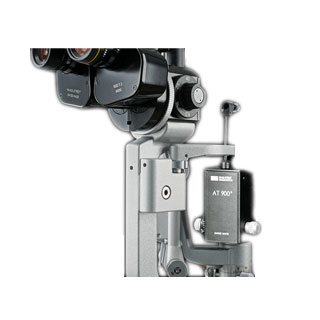 AT 900 GOLDMANN APPLANATION TONOMETER
Non-contact tonometer whose totally automated operation results in error-free ocular pressure measurements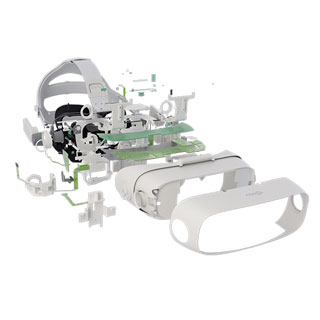 AdaptDX® Dark Adaptometer
First instrument to provide a practical and objective measurement of early onset AMD and other macular degenerations.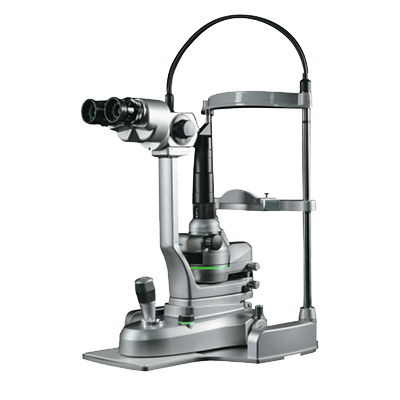 Ultra M2
Evaluates the tear film on the surface of the eye to facilitate diagnosis. May detect many diseases of the eye, including: eyelid diseases such as Blepharitis, Conjunctivitis, Cataracts, Corneal Injuries and diseases such as Keratoconus, retinal diseases such as Macular Degeneration and Retinal Detachment, Dry Eye